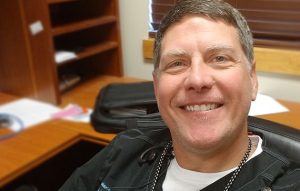 Dr. Ruff achieved his Doctor of Dental Surgery degree from Creighton University in Omaha, Nebraska, in 1998. He graduated cum laude in the top 10 percent of his class and received awards in oral diagnosis, periodontal therapy and oral surgery. Previous to this, Dr. Ruff completed his undergraduate studies in chemistry at Colorado State University. From 1998 to 2002, Dr. Ruff served as a dental officer for the U.S. Navy. He was on active duty in Washington state and was later deployed to Japan and served on board the USS Blue Ridge. In his dental training with the Navy, Dr. Ruff gained valuable experience working on comprehensive complex cases. He received a Navy Achievement Medal in recognition of outstanding patient care. Furthermore, Dr. Ruff has been named a Top Dentist in Denver's 5280 Magazine several times.
Dr. Ruff continually expands his skill and expertise in dentistry through continuing education. He is able to offer his patients the latest dental treatments in the field, including same-day crowns. Dr. Ruff has been practicing dentistry in Colorado since 2003. He has won an achievement award from Colorado Delta Dental for the past four years and was ranked in the top 3% for quality care and efficiency. As a dentist, Dr. Ruff emphasizes effective preventive care and working towards optimal dental health for each patient. In his free time, Dr. Ruff loves skiing, playing hockey and fishing.
We are the team dentist for the Colorado Eagles. Visit their page!
Our Team
If you are looking for comfortable care from a team who has your best interest in mind, Highland Meadows Dental Health Center is the right place for you. Dr. Michael Ruff is pleased to present our fantastic dental team! Bubbly and outgoing, we provide down to earth dental care in Windsor, Colorado, and have members who speak Cambodian and Spanish. Call us at 970-226-4098 today to meet with our dentist!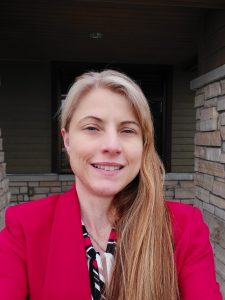 Amanda
Accounting & Scheduling Manager
Amanda became a part of our practice in September of 2020. She loves working with a wonderful group of people who have a great time at our office. Even though she works remotely, Amanda still talks with Dr. Ruff and Leena many times throughout the day, and they never fail to make her smile. Amanda contributes to our success by making sure our practice takes care of our patients' needs with an open mind and heart. Going to the dentist can sometimes not be fun, so she wants to make every visit the best it can be.
Amanda has been married to the same wonderful man for over 20 years! They have an amazing son and a house full of pets to keep them busy. When not working, she loves to read, and books are a passion for her.